I've been spending way too much time recently debating randomly with staunch defenders of work-from-home policies and social distancing,  Even entrepreneurs and CEOs, using images where they defiantly stare into a selfie camera in front of a computer in what is obviously a comfortable workspace ALONE, are determined to defend their belief to someone as insignificant as me because of THEIR biased and personal views on a world that has treated them far better than it has treated me of late.
Call me old school, OK boomer or simply troubled, but I will defend with even more determination the ABSOLUTE NECESSITY for in-person connections as the only legitimate way to truly learn something new, meet fascinating people who could lead to life-changing business (and possibly even personal) relationships, and perhaps get rich in the process.  Virus, schmirus; mask, schmask.  I'm honestly as sick of that debate, too.  Eat healthy, work out, get vaccinated and STFU.  I'll even spare you the face diaper debate for once, because that's how impassioned I am about the return of in-person conventions.
So when the chance to tell you about the NFT Expoverse, to be held July 29-31 at the Los Angeles Convention Center, arises, you better believe everything else in the world and in my increasingly difficult life goes on the back burner.
Simply put, there's an awful lot of very smart people who will be speaking and exhibiting–more than 450 are estimated to be available for you to personally engage with.  They are experts and pioneers in Web 3.0, and trust me, they know way more about it than you do, and being forced to actually wear pants again they will likely be dressed classily enough to impress anyone,
As the press release (full link below) attests, The NFT Expoverse Los Angeles will be  THE LARGEST MASS ADOPTION BLOCKCHAIN EVENT OF THE YEAR!
Whether you're a business or an individual, we welcome you to learn about the next major technological and cultural advancements within the fields of Web 3.0, DeFi, dApps, cryptocurrencies, P2E gaming, and NFT arts and collectibles.
If you're an entrepreneur, artist, collector, gamer, or digital enthusiast, you won't want to miss this, no matter your level of expertise. There is something for everyone to learn and enjoy at NFT Expoverse, a highly ambitious, yet affordable blockchain event.
If you absolutely cannot make it to Los Angeles for financial or actual health reasons; yes, podcasts and remote access options exist.  But if there's any way at all that you can attend in person, more than ever, consider it a priority to find a way to spare a few dollars to show up.  The VIP party alone will be worth the price of admission.  Plus, you never know who you may meet who knows someone else you might know…and what possibilities can arise from that coincidence are mind-boggling.
Yes, I'll be there, fully vaccinated and boosted, and even wearing a mask should it absolutely be deemed necessary as already threatened by our wonderfully cautious civic leaders.  More importantly, hundreds of equally normal people will be as well.
Join us.
Pretty please.
Until next time…
Some of the highlights of the show include: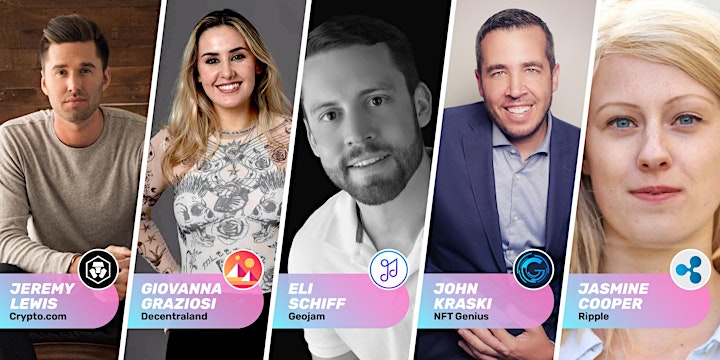 150+ Speakers & Educators offering hours of invaluable content, knowledge, seminars, and more with, Q&A sessions included. Get a chance to meet them and ask questions IRL.
PLUS: Kids 12 and younger are free with adult supervision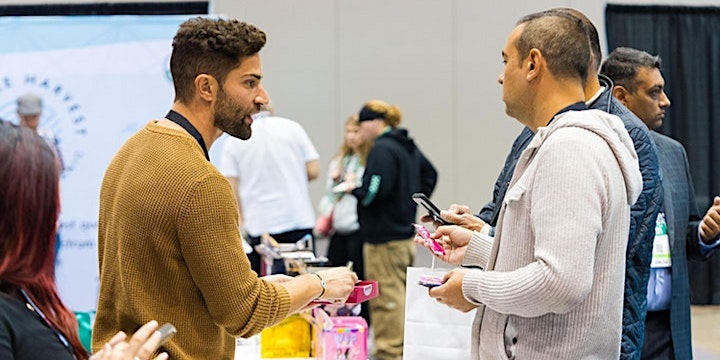 300+ Exhibitors from the most innovative companies in the industry, who will demonstrate their products and services with interactive experiences.
Network with the next up and coming brands, companies about to enter the space, and those already having success, all in one place in person.
Live presentations from talented digital artists, bringing their pieces to life in real-time through AR and VR technologies.
NFT galleries to view the art of the most creative minds in the blockchain space live, while meeting the artists in person.
Metaverse experiences are brought to you directly by the companies and creators behind them, with exclusive early access for attendees.
Special appearances from high-profile industry entrepreneurs, content creators, and celebrities, willing to share their secrets and interact with their fans.
Exclusive NFT drops by game developers, artists, auction houses, fashion brands, musicians, sports teams, and digital metaverses bringing all of them together.
A VIP afterparty where you'll be able to meet, greet and have a fun time with the biggest personalities of the blockchain space.