I am in a bit more need than usual today, and I know enough about my "gold card" fans–you know, the ones who actually reach out to me with social media comments–that any time something regarding game shows is a musing, engagement tends to be optimal.  So I'm quite sure that the pictures alone will attract a higher degree of attention from some that usual.  And I'm well aware that this otherwise minor story in the grand scheme of things is top of mind with many:
Per CBS News' Jamie Wax last week:
At Hollywood's legendary Television City, change is in the air.
Since "The Price is Right" relaunched in 1972 with former host Bob Barker, the show has taped more than 9,500 episodes on the Television City lot in Los Angeles. However, now it's headed to a new home.
And this morning, just like it has since a month before MY Bar Mitzvah, and probably a lot longer than many of you have been alive, the show will air on CBS, only this one will be the final original episode to air that will eminate from the storied location.
51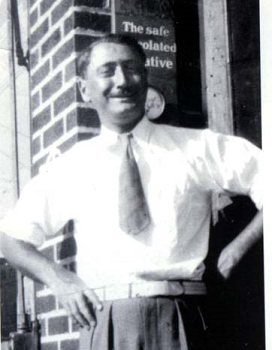 years at one address is an accomplishment.  My grandfather operated a neighborhood pharmacy that only made it a mere 50, but was celebrated in the local pennysaver many years after he passed.  At the time he retired, it was the oldest family-operated pharmacy in the entire borough of Queens.  To give you an idea of how long THE PRICE IS RIGHT has aired from Studio 33, he had a black and white television playing the show behind the counter that he played the show on–for his customers, so he said.  If it wasn't related to a prescription, my grandfather was clueless about actual retail prices of anything else.
So this is important enough for several articles to have dropped over the last few days for an event actually taped several months ago.  I spent a considerable amount of time in that studio, as well as one right next door that changed my own life when I was allowed to hop my way to a financial security I especially miss these days.  Some people I used to know literally made it their second home and built their own far greater financial windfall, one in particular who also took a lot of trash from the bins outside that studio and turned it into a legacy project, which I suspect some of you will actually travel to and pay that person for the right to see down the road.  There will likely be more history there than will be at the Haven Studios, a newly constructedFremantle-owned facility that will serve as the new home for both PRICE as well as its orphaned companion piece LET'S MAKE A DEAL, and, we suspect, other Fremantle-owned shows such as AMERICAN IDOL down the road.
Except, much like a lot of urban myths, the show is not only not leaving Hollywood, it was never technically there in the first place.
CBS Television City is technically located at the intersection of Beverly Boulevard and Fairfax Avenue. adjacent to a once Jewish-dominated area called The Fairfax District.  If you are old enough to remember the show's ticket plugs, you should remember that the address for the studio, 7800 Beverly Boulevard, was accompanied by "LOS ANGELES, California, 90036".  The producers, Goodson-Todman, were actually located in Hollywood, their office building at 6430 Sunset.  But to fans watching in Iowa, or even in Middle Village, Queens like my grandfather's customers, such detail was of minimal importance.
And they weren't alone in perpetuating those kind of myths.  For example, THE COSBY SHOW was lauded for taping in New York and the perception was that as NBC show it taped it the same 30 Rockefeller Plaza location made famous by the eponymous sitcom and Saturday Night Live.  It actually taped first at NBC's downtown Brooklyn studios and later at the Kaufman-Astoria studios in western Queens, which meant my grandfather's pharmacy was essentially equidistant to the two locations.  So much for perceptions.
And as an uber fan on my social media pointed out, all the hype about TPIR moving to a suburb called Glendale, a sneering euphamism for a community that evokes memories of how Johnny Carson and Rowan and Martin would mock the NBC studios's physical location in Burbank (yet Ed McMahon opened every show with "From Hollywood!!!"), is also an urban myth.  While Haven Studios is located on a street with a Glendale post office, it actually sits on a plot of land that belongs to the city of Los Angeles, more specifically in a gentrifying neighborhood called Atwater Village.  So while Glendale is a nice punch line, it's actually not where the show will be taped.
So when all is said and done, nothing's really changed.  THE PRICE IS RIGHT will continue to be shot in a studio in Los Angeles.   And much as there is a nostalgic wish that the show return to TV City after renovaitions from its new owners are completed, reportedly within the next couple of years.  But the efficiencies of having an internationally-based company's assets under one roof in a bullding you own are far greater than renting facilities are.  So as long as Fremantle owns this franchise, I highly doubt there's a chance for such a return.
But considering both the popularity and the lethargy of what is left of network daytime television these days, I am far more certain that THE PRICE IS RIGHT, from whatever location it wants its audience to believe it eminates from, will still be around when many of you are grandparents.
I wish mine were still around on a day like this.  Click on the link below if you wish for a few more reasons why.
Until next time…
Fundraiser by Steven Leblang : Steve Leblang (gofundme.com)